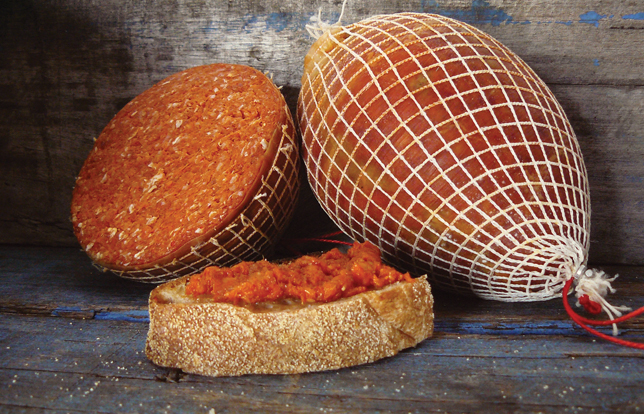 'Nduja 150gr
N'Duja - Salumi Australia 100% Pork 100% Australian
SYDNEY METRO DELIVERY ONLY OR PICK UP FROM OUR SILVERWATER WAREHOUSE.

A soft, spicy hot, spreadable salami originating from the South East of Calabria.
Remove from the refrigerator and allow to soften before using. 'NDuja can be eaten fresh on warm bread with a ripe cheese or added to sauces. It is a unique antipasto addition. Serve with a low tannin wine (tannin and chilli clash on the pallet).
Presented in 150gm re-sealable pouches for home use